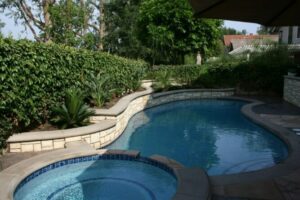 •
Pool
P
lastering
Finishes, Options and More
Looking for a design that increases the aesthetic value of your swimming pool? Many people avail pool plastering services in Orange County to increase the visual appeal of their pool. However, pool plastering can also prevent staining. With frequent pool replastering, you can also keep your pool bacteria-free and enjoy swimming without any worries.
Whether you want to opt for quartz, pebbles and other resurfacing, with a dedicated team of experts on the job, you can get the design you want. The best service providers will consider your needs and the budget so that you get the best option within your means. Many service providers attempt to build long-lasting relationships. They try to keep their clients involved in the process so they can understand the basics of pool plastering services in Orange County. This way, they can upgrade any component the client needs, during the resurfacing process.
If you are looking for pool plastering services in Orange County, we've your back. We also provide our services in the neighboring cities, so do not hesitate to reach out to us. We can provide expert services from trained professionals for a safe and clean pool. Just give us a call at 714) 590-2261 and talk to our pool maintenance specialists today!