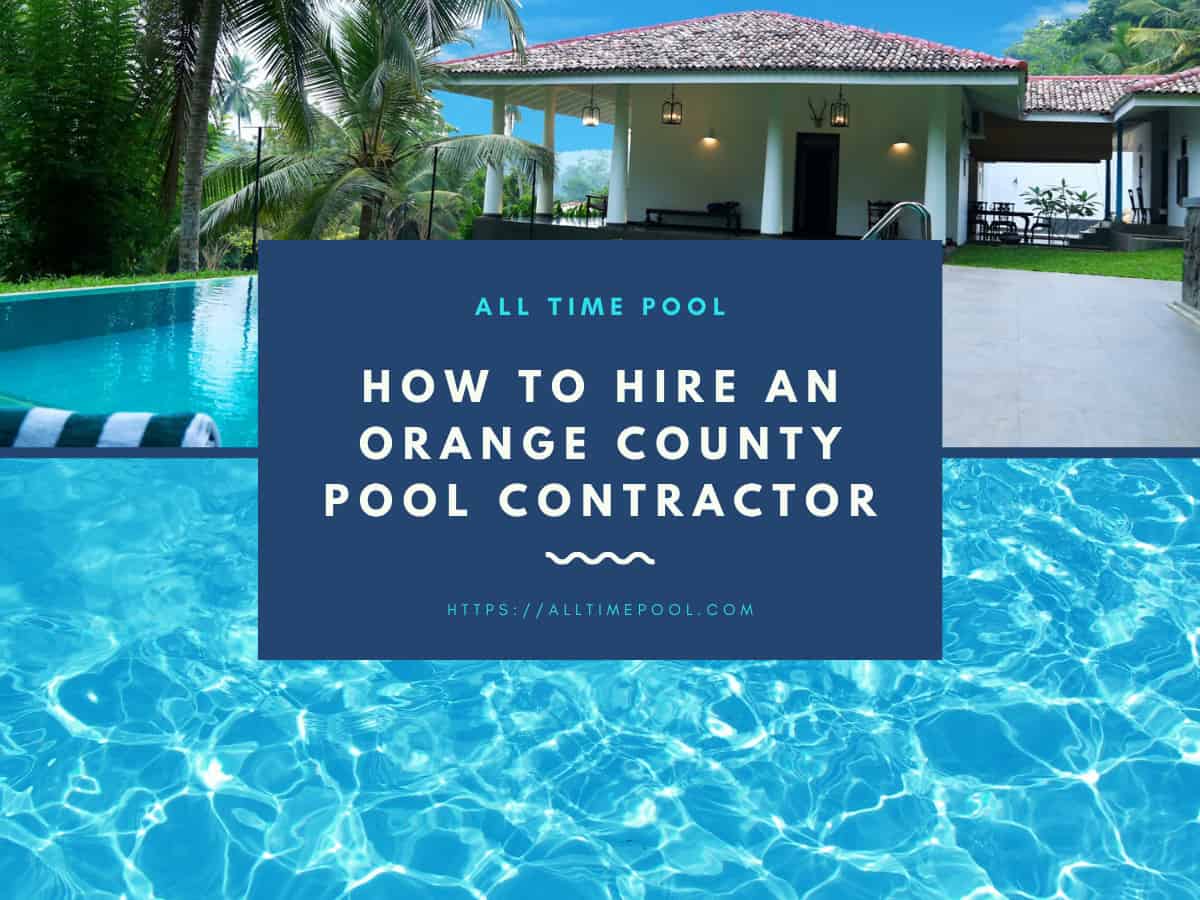 So you want to have a pool? You'll need to get in touch with an Orange County Pool Contractor! Pools are a staple of LA culture. It's hot pretty much all year, except for a few weeks in winter, or when it rains. Having your own pool lets you get away from the crowds at the beach or at any local, public pool where health hazards – especially nowadays – are basically guaranteed. You want your own pool, with your own rules, and on your own time. So how do you get started?
Your first instinct might be to just get out and get digging, but stop! There's more to a pool than just a hole and some water. You don't just want a pool, you want a Los Angeles style all-assets-included luxury pool. You want a professionally made pool that will last season after season. But a pool isn't like adding another room. It's not about building something up, it requires a lot of complex digging and paving and very different work from normal house contracting.
You need a professional Orange County Pool Contractor! Now, how do you go about finding one?
The Process In Hiring An Orange County Pool Contractor
The good thing is, in Orange County , there are pools everywhere and plenty of contractors that are highly knowledgeable on how to properly build and install them. Just looking one up you might find multiple contractors local to your neighborhood or with long ranges of operation from the city to the suburbs. Here's how you can get started hiring an Orange County pool contractor.
First, collect a list of potential companies. Start with the closest and go up to the highest rated. Travel won't be a major expense, it's all the groundwork that needs to be done. You can review their websites to see what work they've done in the past and how their general hiring process works.
One thing any Orange County Pool Contractor will surely ask is about the dimensions of your yard and the specifics of the pool you want. Get some precise measurements of your property and the area you want the pool to go, along with the dimensions of the pool itself based on a design. If you don't have those, you can always work it out on-site with a contractor who can come out to survey the worksite.
Set up a call or meet face to face with the Orange County Pool Contractor at your convenience to get a quote and assess the overall budget for the construction project. This will include paperwork like obtaining permits as well as the equipment rentals, manpower, skilled excavation and installation of all the parts and adjusted over the course of a set schedule. Building a pool is hard, heavy and delicate work. Rushing it isn't advised, so make sure you schedule some time where you're okay with construction equipment in your backyard. Keep your daylight hours clear of important calls just in case.
Other discussions to have should center around insurance and payment plans. If you're putting this in as an investment on your house you may be able to get a loan from a bank or work out a long-term payment plan with the company. These will vary based on the contractor. And you'll need to put forward some form of insurance. Workplace accidents can occur, and if it's on your property you have to assess the legal liabilities.
One good suggestion is to arrange all of this in an "off-season", a time when most people aren't thinking about pools. The winter, when it's cool, or maybe the early spring are ideal times because it's not as hot yet. When people are suffering in the heat, they'll want a pool right then and there, which can clutter up work schedules for contractors. Better to get one early and enjoy it before the summer comes.
Once you get the basic negotiations done, see if you can get some references or recommendations. Ask if you can see their projects in a portfolio, or find previous customers and ask, politely, to see their pool. Seeing the craftsmanship in person makes a world of difference from seeing it on paper. If you feel satisfied, all that's left is to settle the payment, set up the schedule, and relax as the pool is brought to you!
Schedule An Appointment With The All Time Pool Experts!
We make ourselves available by phone or appointment to discuss any pool contracting, pool plastering, and pool refinishing that may need to be done for your pool. You can see all of the services we provide here!
We've been in the business for over 30 years and are happy to help you and your family make the right decision when it comes to your pool! Speak to an Orange County Pool Contractor today!
Call us today: (714) 590-2261
Check us out here on Google!