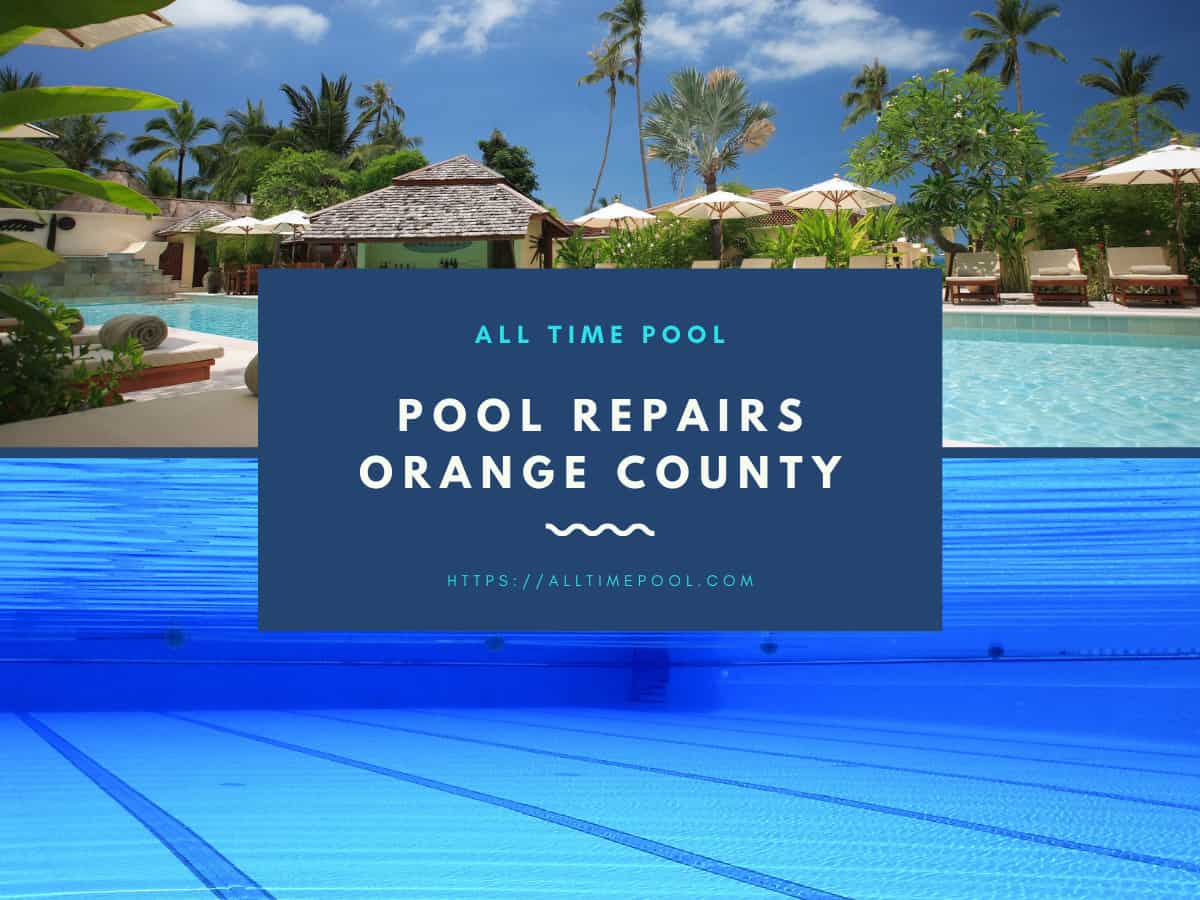 Everybody wants their pool ready for summertime. But sometimes, things can go wrong and it's not in quite the condition you were hoping for. Here at All Time Pool Plastering, we want to help people get their pools back in shape before the weather gets too hot! So whether there are some cracks that need repairing or the plaster is just looking a bit old and faded, we can help get your pool ready for swimming in no time! Just give us a call and we'll get started on fixing your pool up right away!
All Time Pool is the best company for Pool repairs in Orange County. We specialize in Pool resurfacing, pool plastering, and all other types of Pool repair. We have been in business for over 20 years and have established a reputation for quality workmanship and customer service. We are proud to offer a 100% satisfaction guarantee on all of our work. If you are not completely satisfied with our work, we will make it right.
Orange County is home to some of the most beautiful pools in the country. Unfortunately, over time, even the most well-maintained pool can start to show its age. Cracks, chips, and discoloration are all common problems that can occur. When this happens, it's time to call in the professionals for pool resurfacing and pool plastering. These services can help to restore your pool to its former glory. Pool resurfacing involves applying a new layer of plaster to the surface of the pool. This can help to repair damage and give the pool a new lease on life. Pool plastering involves applying a new layer of plaster to the entire pool, from bottom to top. This is an ideal option if your pool
If you live in a warm climate, your pool is probably one of your most prized possessions. And if you're like many people, you want to make sure it's in tip-top condition before the summer swimming season begins. That's why it's important to consult with a professional pool repair company as soon as possible. Pool repairs can be expensive, so don't wait until the last minute – call All Time Pool today and schedule an appointment for a free consultation. We promise you won't regret it!