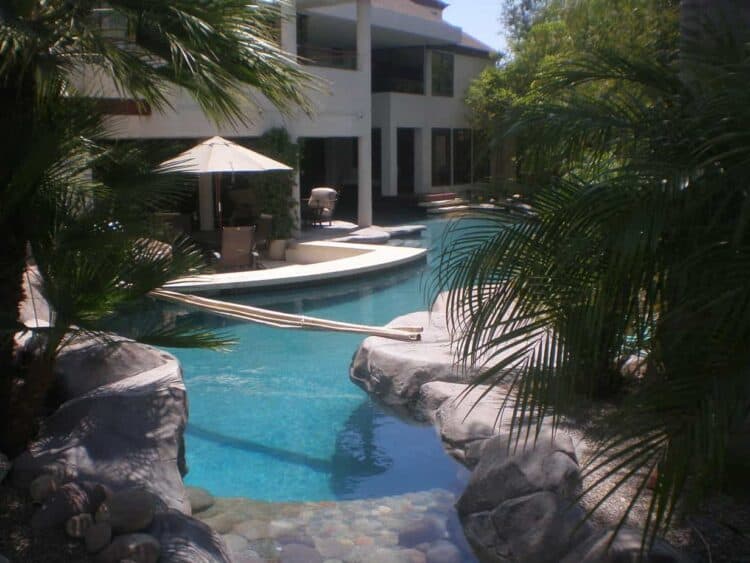 Pool Remodeling, Pool Resurfacing & Pool Build over 30 years
Serving Southern California
Your Go-To Pool Experts
Since 1987, we have been the pool contractor in Orange County, California. With such extensive experience and expertise in the field, we know what it takes to remodel the perfect backyard resort for you.
Not only are we committed to satisfying clients, but we also aspire to build long-term relationships with them with high quality workmanship, material and design.  
Why Choose Us
You can count on us to deliver the highest quality solutions for your pool project that you always envisioned. Here is why you should choose us for your pool project:
Maximum Value for Money
Our goal is to help our clients save more in the long term by providing top class service. You can enjoy complete peace of mind and reassurance that a vital home improvement project is in safe hands. We provide you with comprehensive insurance and warranties so that your investment and property remain safe for several years to come. As a result, you will certainly appreciate the tranquility that comes with knowing that you have hired the right people for the job.
Owing to our work ethics, dedication and commitment to quality, we have long since become a recognized name in the industry. We are the most well–known brand in the pool remodeling business in Orange County, California. Our long list of delighted returning clients is a testament to that.
You Come First
We provide a wide array of choices for our customers to choose from. Our high level of proficiency and skill empower us to build the ideal pool that you always wanted. We possess the knowhow, tools and equipment to build swimming pools of all shapes and sizes exactly, according to your specific requirements and goals. Our belief is that every client is different and we must show due regard to their unique preferences, lifestyles and choices. This is reflected in our unique and personalized pool designs that conform to each client's specifications.
The Best Pools
You can rely on us for any kind of inground pool, no matter what design, depth, size and shape you may have in mind. From the simplest and most pragmatic designs to the most luxurious masterpieces, we have seen it all. Whatever pool type it is that you are looking for, be it contemporary, classical, conventional, lagoon, natural rock landscape, waterfall, rustic or any other, we can do it all.